Cyber Security Conference by Schwarz 2024
April 10th & 11th 2024
experimenta, Heilbronn
0

Days

0

Hours

0

Minutes

0

Seconds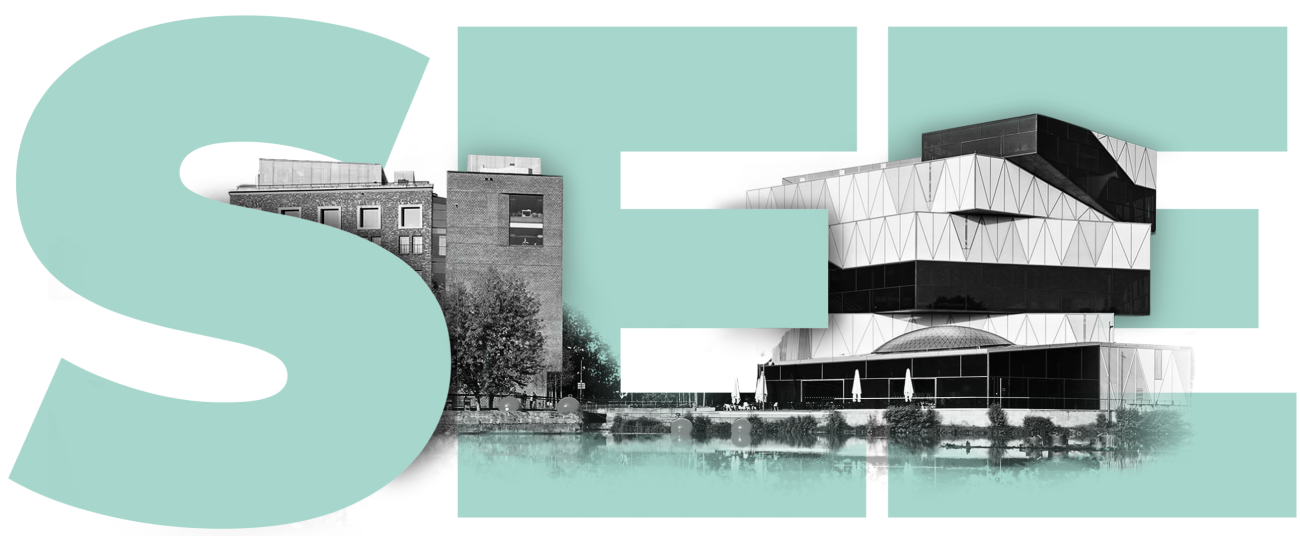 Exclusive insights, unique learnings, engaging atmosphere
Cyber security is a key topic of our time. The Cyber Security Conference by Schwarz 2024 brings together entrepreneurs and corporate leaders with outstanding experts from economy, politics, science and public sector. In an intensive exchange on diverse aspects of cyber security expanded by current influences from AI and quantum computing, we discuss concrete approaches and create a vision for a secure, free, digital world.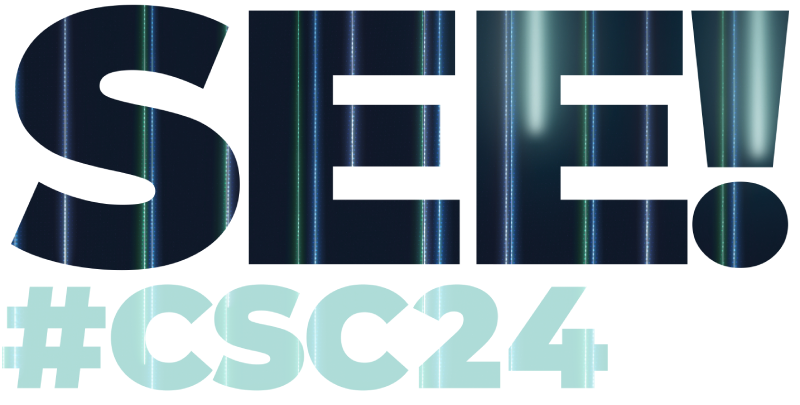 The conference in numbers
100
exclusive participants
With 575,000 employees in 32 different countries, the Schwarz Group is among the top retail groups in the world. Based in Neckarsulm, Baden-Württemberg, Germany, the pillars in food retailing are Lidl and Kaufland. Furthermore the Schwarz Produktion is active in food production and PreZero in the area of environmental services. This makes the Schwarz Group one of only a few retail groups to cover the entire value cycle, from production and retail to disposal and recycling.
Schwarz Digits as IT and digital division offers compelling products and services, which comply with Germany's strict data protection standards. With the Cyber Security Conference by Schwarz, we, the companies of Schwarz Group, are therefore creating a platform for knowledge transfer. In this way, we are making our digital society more secure.
Why is cyber security so important?
Over 200 billion euros damage per year to the German economy due to hacker attacks and cybercrime
Companies have 11,000 security vulnerabilities on average, a cyber attack occurs

every 39 seconds in the world

10 trillion US dollars in predicted global damage by 2027
72% of the total damage to the German economy last year was caused by cyber attacks
52 % of German companies feel threatened by cyber attacks
i
Wolfgang Schmidt
Wolfgang Schmidt is Head of the Federal Chancellery and Federal Minister for Special Tasks. He also holds the post of Commissioner for the Federal Intelligence Services.

Prior to his appointment in December 2021, he served as State Secretary at the Federal Ministry of Finance. Previously, he served as State Secretary and Plenipotentiary of the Free and Hanseatic City of Hamburg to the Federation, the European Union and for foreign affairs.

Wolfgang Schmidt is a lawyer by training, having studied in Hamburg and Bilbao, Spain.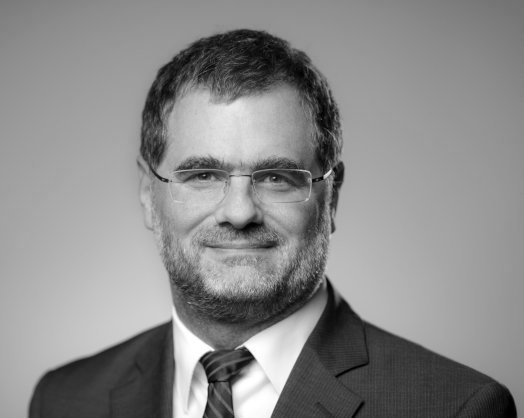 Wolfgang Schmidt
Head of the Federal Chancellery and Federal Minister for Special Tasks
Bundeskanzleramt
i
Claudia Plattner
Year of birth: 1973

Birthplace: Mainz

University education:
Diploma mathematician (TU Darmstadt)
Master's Degree in Applied Mathematics (Tulane University USA)

Professional career (compact):
20 years of professional experience in various IT functions in companies and institutions

Previous professional posts:
CIO of DB Systel GmbH
Director-General for Information Systems at the European Central Bank (ECB)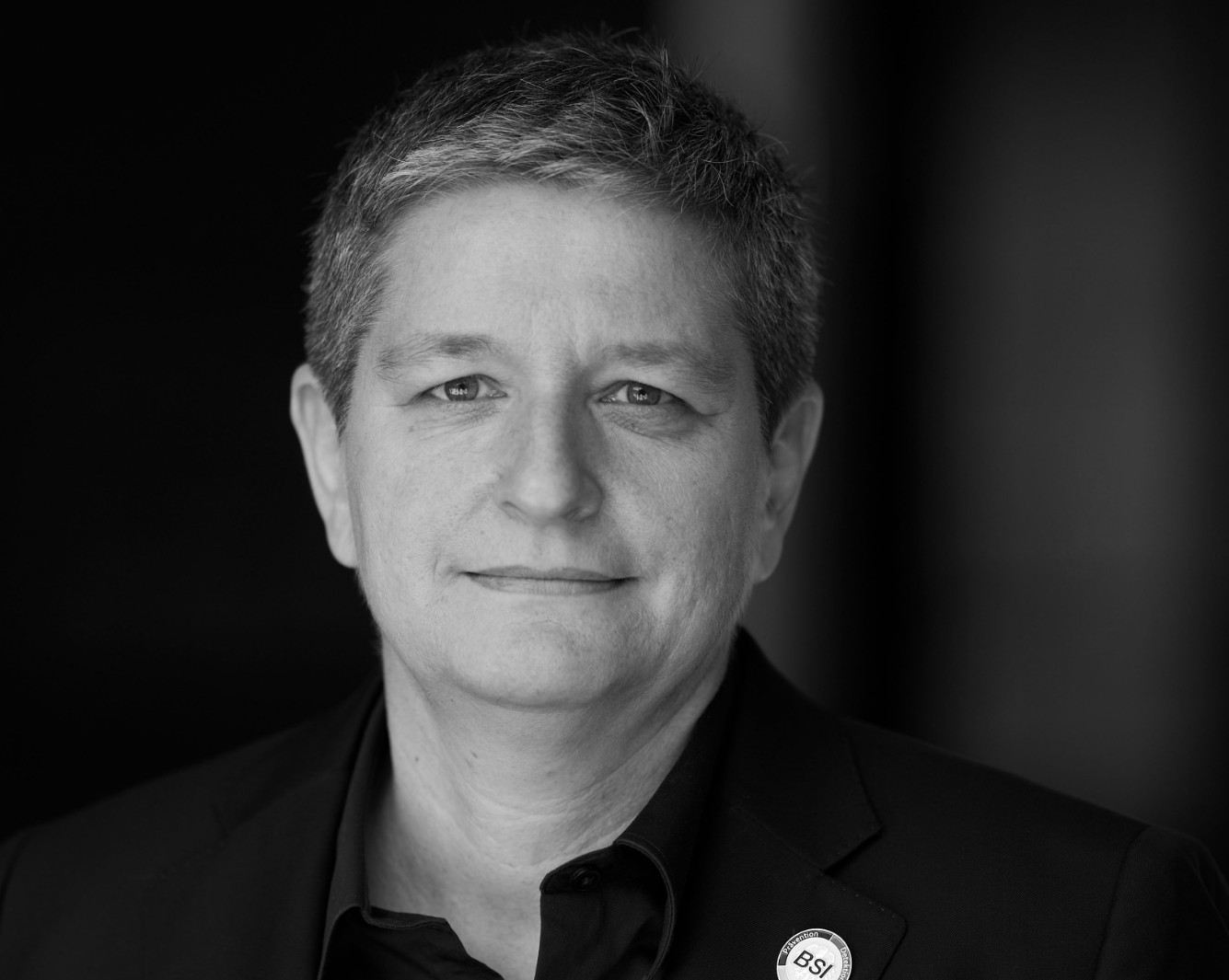 Claudia Plattner
President
Bundesamt für Sicherheit in der Informationstechnik
i
Gerd Chrzanowski
For more than 20 years, Gerd Chrzanowski has held various positions of responsibility in companies of Schwarz Group, which consists of the discount grocery store Lidl, the retail company Kaufland, several production companies, and the waste and recycling service provider PreZero. Until he assumed the role of General Partner in December 2021, he was Chief Executive Officer of Lidl Stiftung & Co. KG.

The native Offenburger was largely responsible for establishing the waste and recycling business unit and for accelerating the digitalization process within the companies of Schwarz Group.

Chrzanowski has a degree in business administration and a bachelor of arts in business management from Manchester Metropolitan University. Before his studies, he completed an apprenticeship as a car salesman.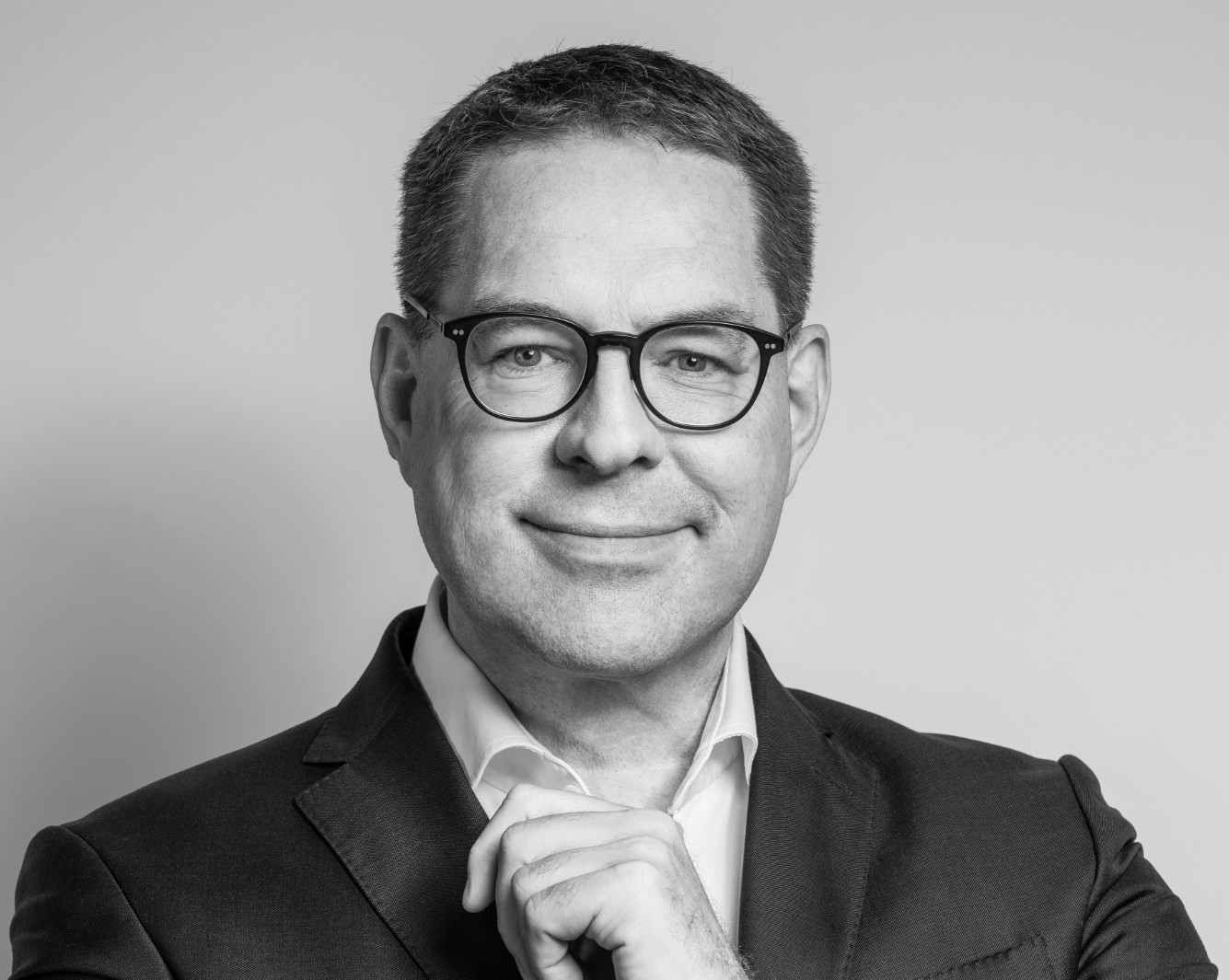 Gerd Chrzanowski
General Partner
Schwarz Group
i
Major General Jürgen Setzer
Major General Jürgen Setzer entered the military in 1980 and graduated in computer science from Bundeswehr University Munich in 1984. He attended the General Staff Officer Course at Bundeswehr Command and Staff College in Hamburg and took part in the United States Army Command and General Staff Officers' Course at Fort Leavenworth. He has held leadership and staff positions at almost all levels. His tours of duty cover the Balkans and Afghanistan.

Since April 2018 he serves as Vice Chief of the Cyber and Information Domain Service and Bundeswehr Chief Information Security Officer (CISOBw). He is in charge of space related aspects for the Cyber and Information Domain Service Headquarters.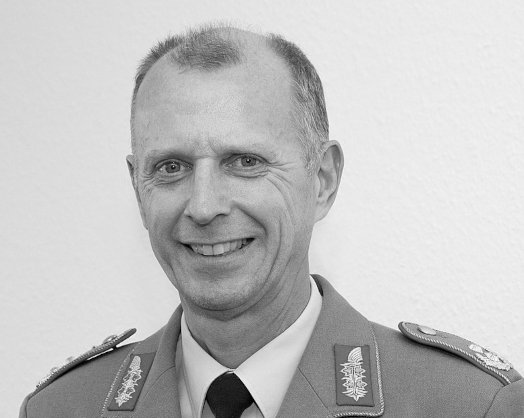 Major General Jürgen Setzer
Vice Chief CID Service & CISO
Bundeswehr / Kommando Cyber- und Informationsraum
i
Jonas Andrulis
Jonas Andrulis is an AI researcher, engineer and serial entrepreneur. After studying industrial engineering at KIT in Karlsruhe, he worked as an AI expert in consulting and banking. He founded two AI software companies in logistics and computer vision. After three years in AI research at Apple in Cupertino, he founded his third AI start-up, Aleph Alpha, in Heidelberg in 2019.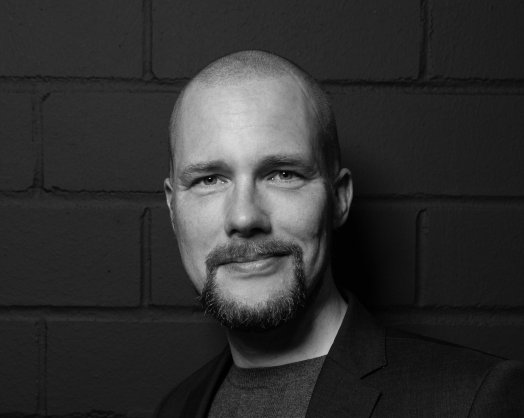 Jonas Andrulis
CEO & Founder
Aleph Alpha
i
Prof. Dr. Achim Kempf
Achim Kempf studied physics at the University of Heidelberg and completed his doctorate at the University of Munich (LMU). Following five years of research at the University of Cambridge and three years at the University of Florida, he is currently Professor of Applied Mathematics and Physics at the University of Waterloo. He is a member of the Institute for Quantum Computing and of the Perimeter Institute for Theoretical Physics, located in Waterloo near Toronto, Canada. In 2004, he was awarded the Canada Research Chair for the Physics of Information.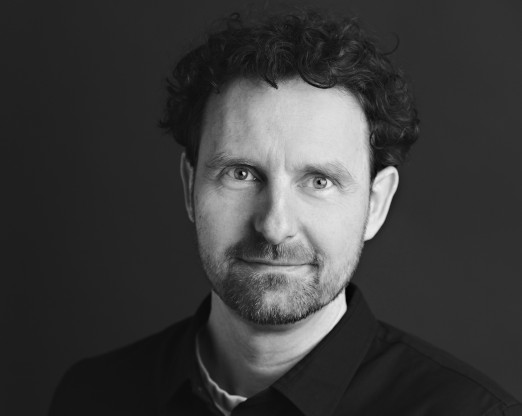 Prof. Dr. Achim Kempf
Professor
University of Waterloo
i
Dr. Rainer Dulger
Rainer Dulger was elected as Confederation of German Employers Associations President in November 2020 and in this role represents the role, representing the interests of more than 1 million companies with around 30 million employees. Previously he was President of Gesamtmetall from 2012 to 2020. Together with his brother, Rainer Dulger runs ProMinent GmbH, which manufactures and sells metering pumps worldwide. He studied mechanical engineering in Kaiserslautern mechanical engineering in Kaiserslautern and was subsequently awarded a Dr.-Ing.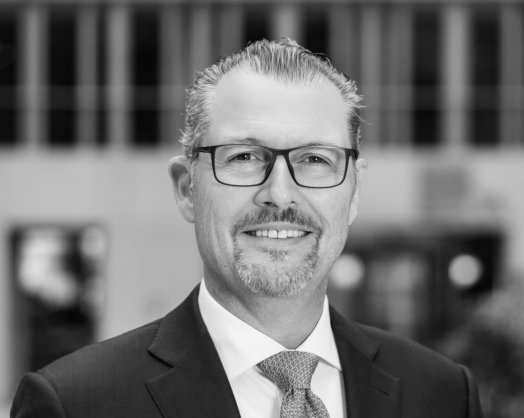 Dr. Rainer Dulger
President of Confederation of German Employers Associations
Confederation of German Employers Associations
i
Dr. Theodor Weimer
Theodor Weimer has been CEO of Deutsche Börse AG since January 2018. In addition, since mid-2020, he has been a Member of the Supervisory Board of Deutsche Bank AG and Knorr-Bremse AG.

After his studies of economics and business administration in Tübingen and a stay at the University of St. Gallen he worked as an assistant lecturer at Bonn University. After his PhD, Mr Weimer became a management consultant at McKinsey & Company in 1988. In 1995, he joined Bain & Company where he was a Senior Partner and Member of the Global Management Committee. In 2001, he started at Goldman Sachs, where he became Partner in 2004. In mid-2007, Theodor joined UniCredit Group as Co-Head of Investment Banking. From the beginning of 2009 until the end of 2017, he was Spokesman of the Management Board of HypoVereinsbank. In addition, he was a Member of the Global Executive Committee of UniCredit Group since 2013.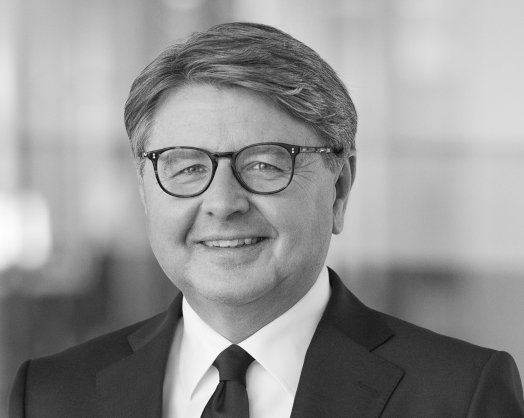 Dr. Theodor Weimer
CEO
Deutsche Börse AG
i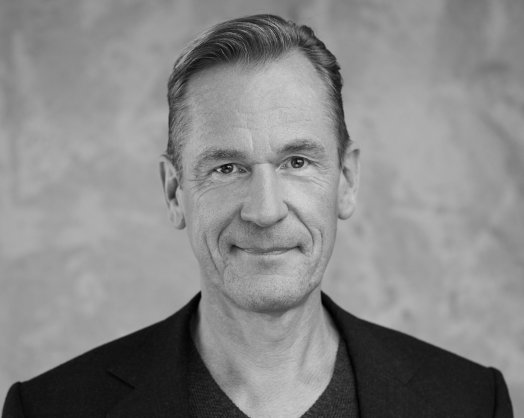 Mathias Döpfner
CEO
Axel Springer SE
i
Noam Erez
Before co-founding XM Cyber, Noam Erez spent over 25 years with the Israeli Technology Community. Mr. Erez brings extensive managerial experience, leading technological divisions, where he planned and executed a growth strategy for cyber capabilities.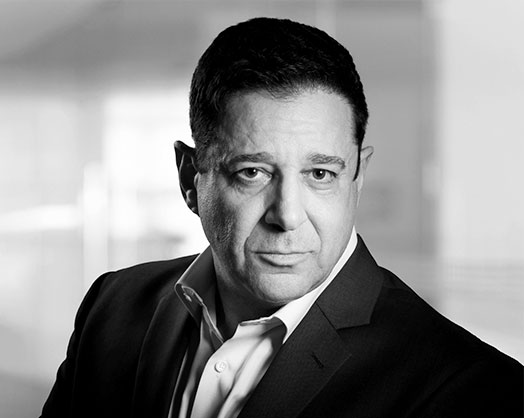 Noam Erez
Co-Founder & CEO
XM Cyber
i
Christian Müller
Christian Müller is Co-CEO of Schwarz Digits and responsible for the IT and digital division of the Schwarz Group. He is also responsible for Schwarz IT KG since January 1, 2018 - first as a divisional board member, then as a board member and since July 1, 2021 as CEO. As a service provider, it manages the entire digital infrastructure and software solutions of the Schwarz Group companies and provides support for their IT projects. He began his career at Lidl Stiftung & Co. KG in the IT department on January 1, 2004. Since then, Christian Müller has held various positions of responsibility in companies of the Schwarz Group.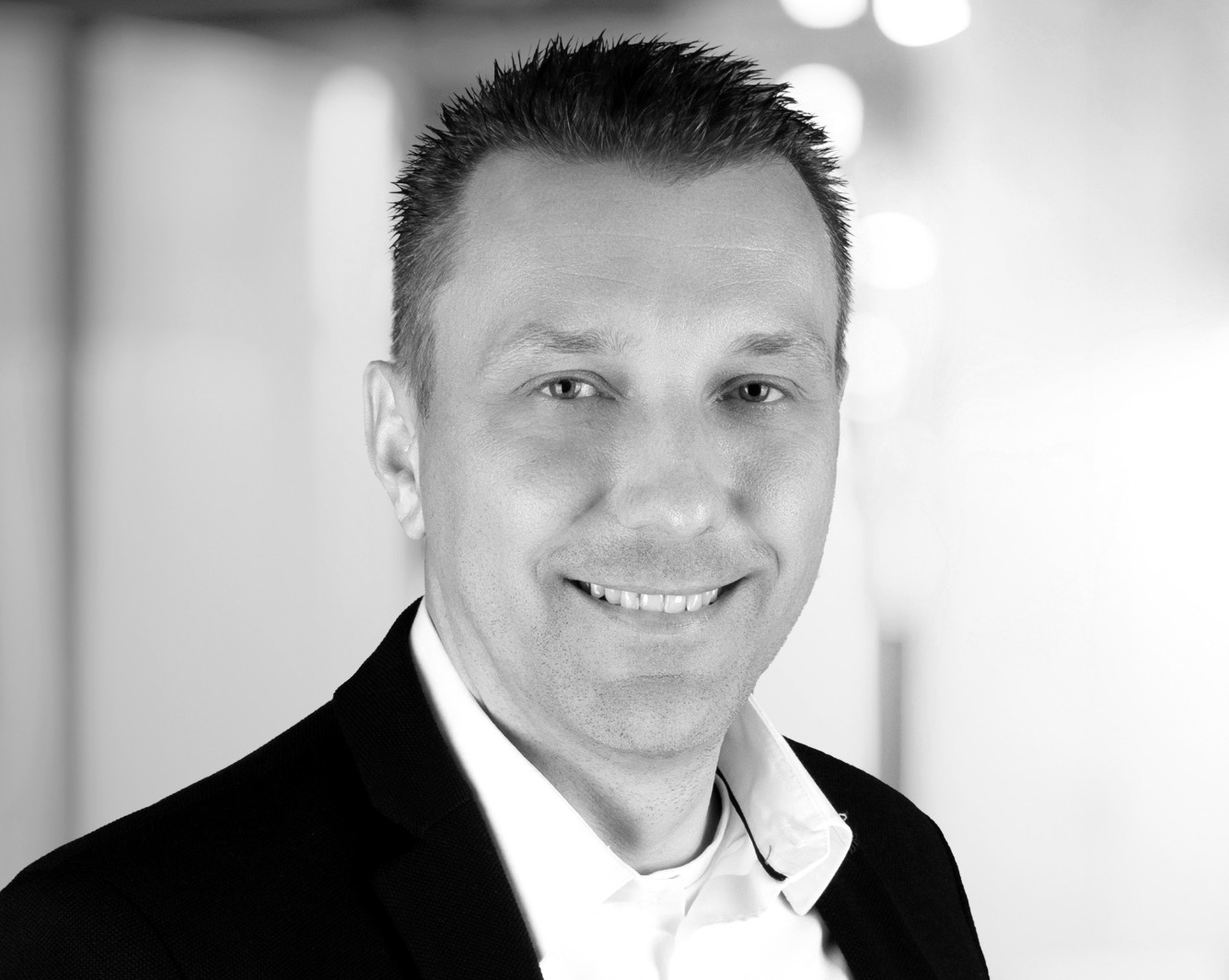 Christian Müller
Co-CEO
Schwarz Digits
i
Rolf Schumann
Rolf Schumann is the co-CEO of Schwarz Digits, the IT and digital division of Schwarz Group. Schwarz Digits offers digital products and services for cybersecurity, the cloud and artificial intelligence to provide the highest possible digital sovereignty, all meeting the high German data privacy standards. Rolf Schumann is also responsible for the digital activities of the companies of Schwarz Group, focusing on e-commerce, loyalty, retail media and digital innovations. With over 30 years of experience in the strategic planning of IT projects and digital transformation, he constantly promotes technology and innovation-related topics across all industries. Before joining Schwarz Group, Rolf Schumann was General Manager at SAP, and was globally responsible for the "Platform and Innovation" business unit. From 2008 - 2012, Rolf Schumann dedicated himself to the topic of cleantech and founded the "Better Place" start-up company, focusing on e-mobility. Prior to that, he had already distinguished himself at SAP as CTO for Europe. Having previously worked at Siemens before his appointment at SAP in 2000, Mr. Schumann was in charge of the operation of the data processing center in Europe and for the planning of the internet architecture for nine years.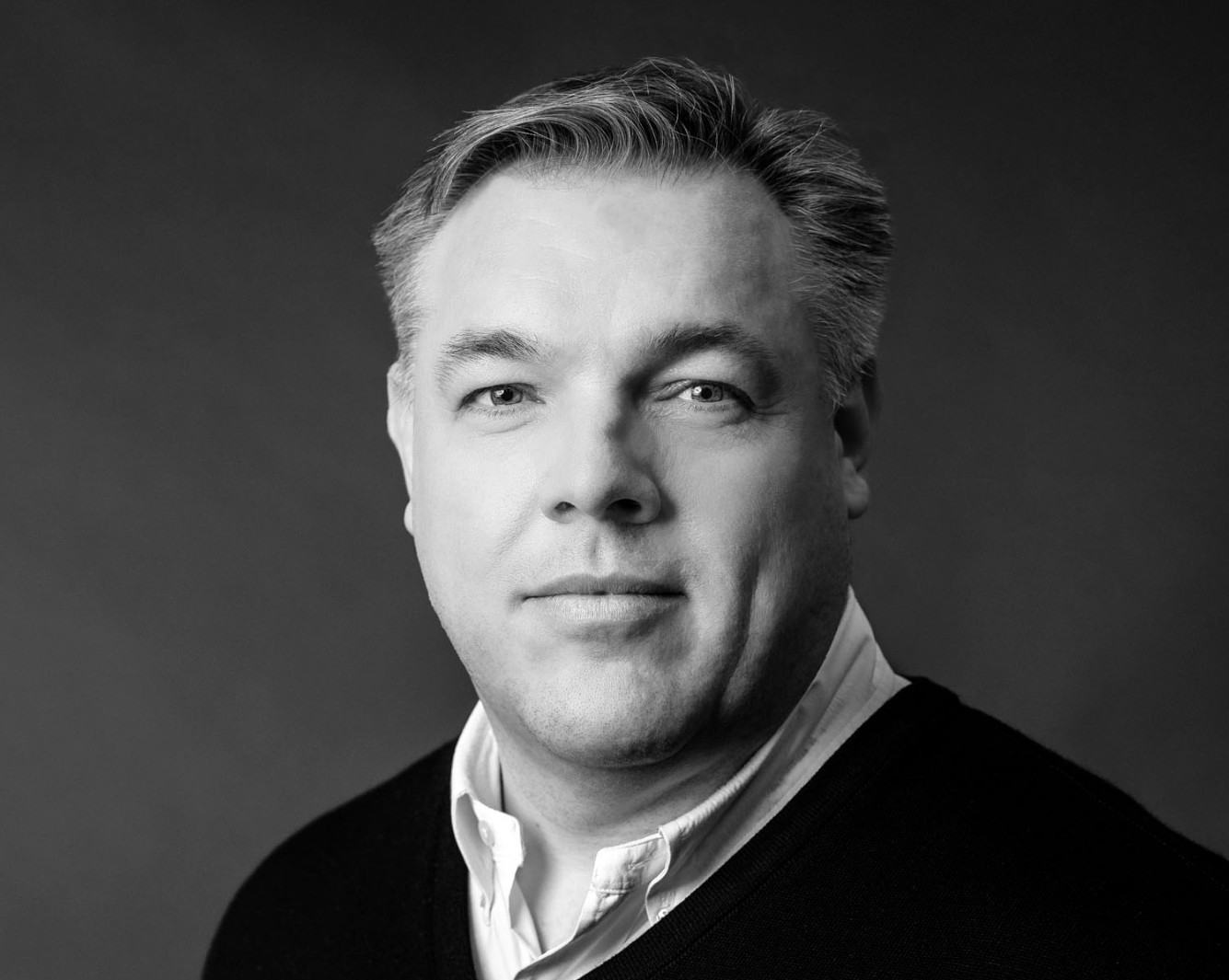 Rolf Schumann
Co-CEO
Schwarz Digits
i
Dieter Lange
Dieter Lange studied business administration and psychology and spent many years on the ethnical study of various cultures. He has extensive experience in business as a product manager, as well as marketing manager and constantly combines western knowledge with eastern wisdom.

He is among those rare top management trainers who provide change in companies. Dieter Lange stimulates in particular through his positive and optimistic style – but he does not walk away from the issue of change processes.

His brilliant rhetoric, moving linguistic images and metaphors turn his presentations into unique adventures in free speech. He is usually the highlight of every congress!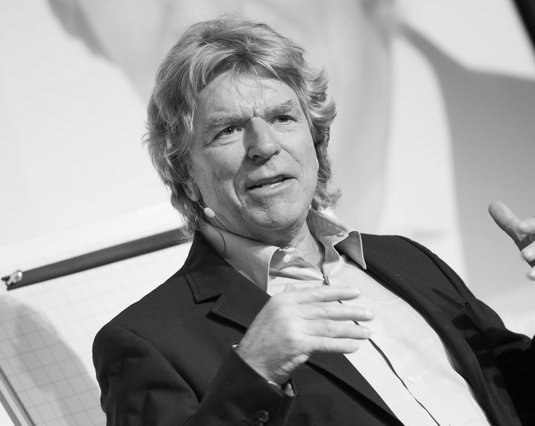 Dieter Lange
Managing Director & Trainer
dieter lange, coaching training consulting GmbH
i
Eva Zauke
Eva Zauke, EVP and Global Head of SAP Enterprise Adoption, enables the delivery of high-quality and secure software solutions, and assumes responsibility for localization of SAP products, and workforce enablement. Her focus is on driving the adoption of SAP products, empowering enterprises to achieve their strategic goals and unlock value. Since joining SAP in 2005, Eva has held various leadership positions, including SAP Chief Knowledge Officer and COO for IoT, Digital Supply Chain, and Manufacturing. Eva also serves on the Board of Directors for Bystronic AG and is a member of the University Council for the esteemed University of Heidelberg.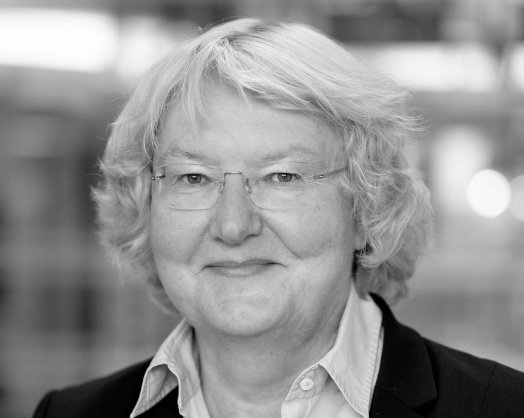 Eva Zauke
Executive Vice President, Global Head of SAP Enterprise Adoption
SAP SE
i
Paul Kaffsack
Paul Kaffsack is co-founder of Myra Security. The Security-as-a-Service company's mission is: "We protect what matters - in the digital world". Myra protects business critical infrastructure against Internet-based attacks in real time - including for the German federal government, banks and corporations.

Since 1999, Paul has been a digital entrepreneur and he has worked in IT Security for over ten years. As mentor and speaker, he shares his experience on topics such as strategy, prevention and leadership.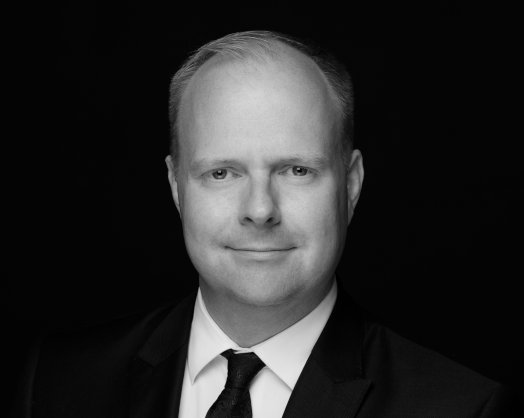 Paul Kaffsack
Co-Founder & COO
Myra Security GmbH
i
Dr. Nadine Sengül-Stritzelberger
Nadine Sengül-Stritzelberger, a Ph.D. physicist specialized in quantum information, is a Managing Consultant at UBS within a team focusing on Next-Generation Technologies. Her responsibilities include identifying and mitigating cybersecurity risks that could arise in the future from large-scale quantum computers, as well as exploring potential future applications of quantum technologies in the financial sector.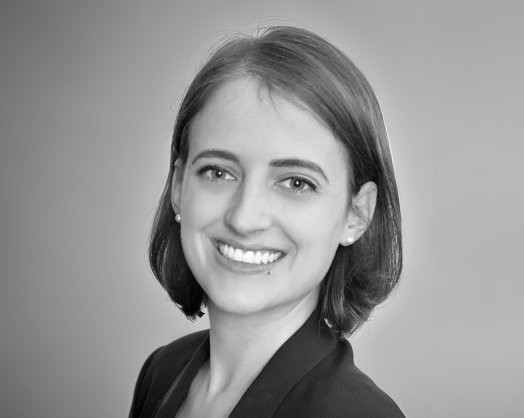 Dr. Nadine Sengül-Stritzelberger
Managing Consultant
UBS Switzerland
Anja Kohl
TV Journalist Economy and Stock Exchange
For almost 25 years she has been the female head of the program "Wirtschaft vor acht" and the correspondent for the "Tagesthemen" on the first German television for the topics economy and stock exchange. While studying German, journalism and political science in Bamberg, Baltimore and Mainz, she worked for U.S. and German radio and television stations. In 1998, she joined Bloomberg TV in London as a financial market reporter. She then moved to the news channel n-tv in Berlin. There she moderated, among other things, the "Märkte am Morgen". She reported for the German and English-speaking program of Deutsche Welle and briefly for the business magazine "WISO" of ZDF. Her mission is to make economics, which affects everyone, easy to understand for everyone and to bring the background of economic and stock market events to a broad audience. As a presenter, Anja Kohl has hosted numerous high-profile events in her career, including the G7 and G20 summits, as well as events on "Financial Inclusion" and "The Future of Cash", at the Deutsche Bundesbank, among others. The topic of "cybersecurity" was a recurring feature there. Most recently, she also moderated a monothematic conference with international participation.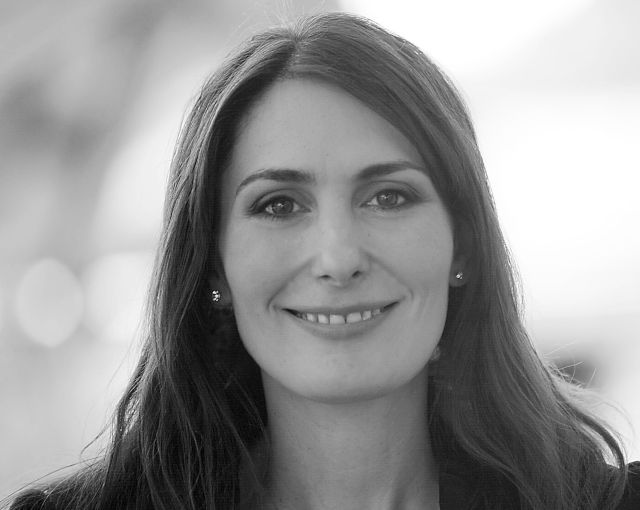 10th April 2024 | Exclusive Evening Program
from 17:00 h
Get-Together incl. cyber exhibition
18:30 h
360-Degrees Fulldome Movie: Inside Cyber Crime
18:50 h
How secure and sovereign is Germany? A defence perspective on the protection of the Federal Republic of Germany - keynote speech incl. Q&A
to be announced
11th April 2024 | Conference Day
08:30 h
Opening Conference Day
Christian Müller and Rolf Schumann
08:45 h
State of the Nation Germany – keynote speech incl. Q&A
Wolfgang Schmidt
09:10 h
The change in the security situation due to ever better AI tools through to autonomous AI systems
Jonas Andrulis
09:25 h
Cyber Security rethought
Noam Erez
09:40 h
Quantum technologies and their importance for cyber security & AI
Prof. Dr. Achim Kempf
10:05 h
Panel discussion: Reality Check Cyber Security – Threat Assessment in the age of digital transformation
Claudia Plattner | Mathias Döpfner | Dr. Rainer Dulger | Dr. Theodor Weimer | Eva Zauke
11:25 h
Breakout-Session Part 1
Using AI agents for the dark and bright side of the Force – what can we expect?

Jonas Andrulis

Opportunities and threats of quantum computing and what does this mean for your organisation?

Prof. Dr. Achim Kempf and Dr. Nadine Sengül-Stritzelberger

Cyber defence and behaviour in the event of a crisis

Major General Jürgen Setzer and Paul Kaffsack

The supreme discipline of the future: change competence

Dieter Lange
13:10 h
Breakout-Session Part 2
Using AI agents for the dark and bright side of the Force – what can we expect?

Jonas Andrulis

Opportunities and threats of quantum computing and what does this mean for your organisation?

Prof. Dr. Achim Kempf and Dr. Nadine Sengül-Stritzelberger

Cyber defence and behaviour in the event of a crisis

Major General Jürgen Setzer and Paul Kaffsack

The supreme discipline of the future: change competence

Dieter Lange
14:00 h
Leadership excellence in a digitally disruptive world of constant change
Dieter Lange
14:30 h
Hybrid Warfare in Everyday Life: First-Hand Insights from Israel and Ukraine
to be announced
15:00 h
Wrap-Up #CSC24
Christian Müller and Rolf Schumann
15:30 h
Finale and Flying Afternoon Snack
experimenta
Germany's largest science center represents the joy of experimentation, knowledge and innovation in a special way.
Experience creates knowledge - that is experimenta's philosophy. The answers to the great challenges of our time, such as digitalisation, mobility, climate change, energy transition or health, determine the long-term viability of the country. Education and science are crucial to finding solutions and shaping our future.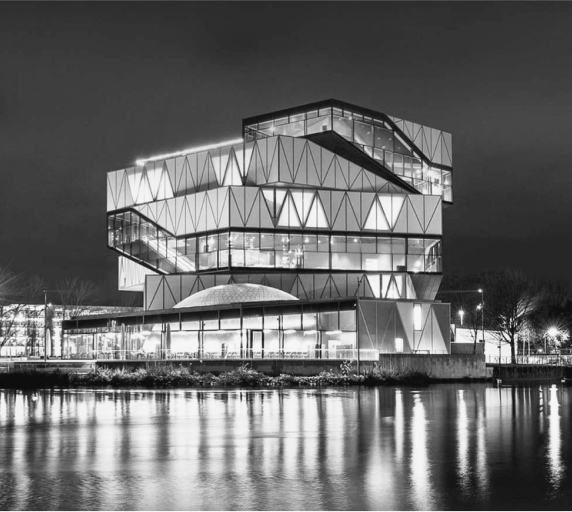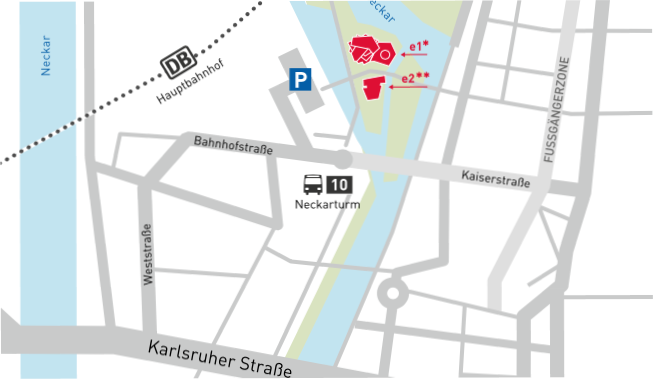 Address to the car park Bahnhofstraße 6, 74072 Heilbronn, Germany
Coming from the A6 Take exit 37 Heilbronn/Neckarsulm and drive towards Heilbronn-Zentrum.
Coming from the A81 Take exit 11 Heilbronn/Untergruppenbach and follow the L1111 to Heilbronn.
Arrival by public transport If you are travelling by train, get off at the main station in Heilbronn. If you are travelling by tram, get off at the "Kurt-Schumacher-Platz" stop. From there it is only a few steps to the Science Centre in Heilbronn. It is only a 7-minute walk from Heilbronn main station to the experimenta. It is therefore not absolutely necessary to take the tram from the main station to Kurt-Schumacher-Platz.
Cyber Security Report 2023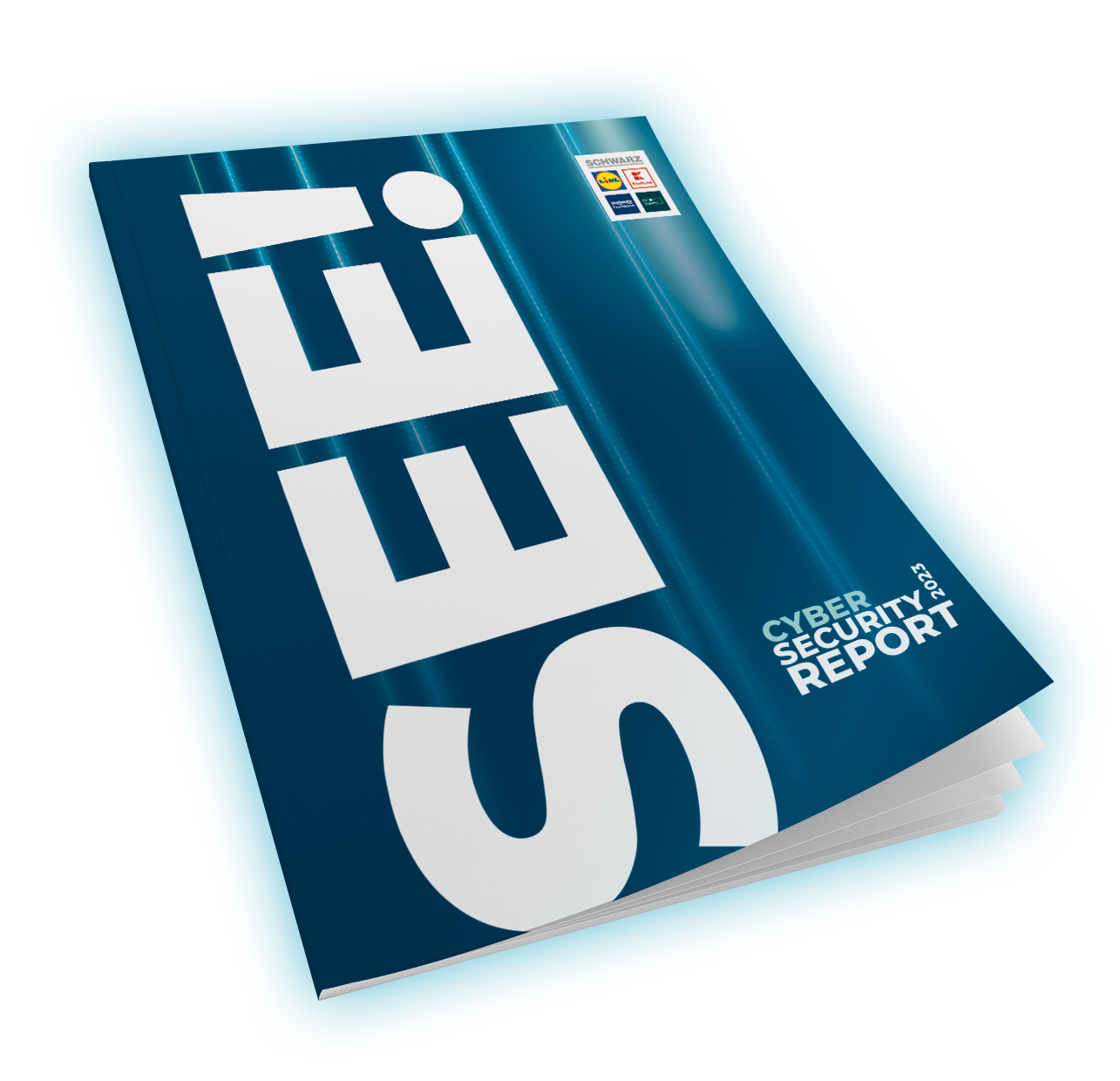 Detailed analyses and comprehensive overview
Companies have an average of 11,000 security vulnerabilities and a cyberattack occurs somewhere in the world every 39 seconds. Private and state actors are becoming increasingly professional and cyber attacks are now available as a service on the darknet. Damage from such cyber attacks is expected to rise to more than 10 trillion euros by 2027.
These developments alone show: Securing complex digital ecosystems can only succeed through intensive exchange and joint solutions. To this end, we have created a data-based foundation with the Cyber Security Report.
The external attack surface of 213 organizations from the public and private sectors in Germany was analyzed. Supplemented by data sets showing the actions of hackers in corporate networks and a sample of identity and access data available on the darknet from board members and their employees at 10 German companies, the report presents a clear and in some cases alarming picture of the current threat situation.
In the Cyber Security Report, you will find exclusive insights and practical recommendations for action, including:
Current cybersecurity posture: damage, perception, cybercriminal ecosystem, skills shortage, information security spending, and regulatory trends
Attackers' methods: including social engineering, ransomware, supply chain attacks
Countermeasures for different threats in the cyber space: organizations, technology, executives and employees
Want to learn more? Download the Cyber Security Report and get a head start on security. In it, you'll find all the data bundled and summarized in an understandable way, illustrated with the help of graphics and well-packaged info packs. SEE more!
A highly successful event!
That was the first Cyber Security Conference by Schwarz
Together with entrepreneurs and corporate leaders and outstanding experts from the cyber security industry, intelligence services, economy, science and politics, we explored the topic of cyber security from perspectives that have never been seen before:
Intelligence and law enforcement agencies provided exclusive insights into international investigation and prosecution of cybercriminals
Concerned corporate leaders authentically demonstrated how attackers broke down their walls and the consequences that still affect them today
Scientific experts shared alarming insights on future challenges of cyber security
Decision-makers from the political arena gave impressive presentations on the tools that policymakers are using to act
Dr. Vladimir Klitschko, as an internationally known voice from Kyiv, reported on the current war situation and contrasted the impact of virtual attacks on a state from cyberspace and Ukraine's fight against the Russian aggressor
The venue was Germany's largest science center, experimenta in Heilbronn. Powerful program points on the huge dome screen, accompanied by modern 3D sound, justify the uniqueness of the atmosphere. An exhibition with innovative exhibits and an unprecedented stage production on the topic of cyber security rounded off the program.

With all this we want to achieve one thing: Cyber security concerns all of us and must be made the top priority in order to advance the security of our society. Because we don't wait, we act.